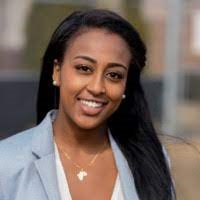 Committed to a growth mindset and helping others cultivate their own, Iman uses sport psychology practices to help high-performers, including students, athletes, entrepreneurs, and artists, optimize their potential. Iman believes that mental skills and sport psychology techniques are transferable life skills that can facilitate successful performance in a variety of domains including school, sport, and business. Her studies and research inform her work with clients, helping them to overcome psychological obstacles and develop the mental skills to achieve their performance and well-being goals. 
Iman is moved by the words of Robert Stevenson, "Don't judge each day by the harvest you reap, but by the seeds you plant."
A Sports Psychology doctoral candidate at the University of Ottawa, Iman holds a Bachelor of Science from Delaware State University, as well as a Masters in Human Kinetics from the University of Ottawa. She brings an intersectional lens to the Sealy Coaching & Performance community of practice to focus on helping you navigate change. We focus on clarity so that you see where you're headed. We support you with evidence-based interventions so that you hone habits that stick. And we help you and your team build the resilience to recover confidently when change gets hard.