News: Alumni
Meet Azana Hyder of Team India 2018-19: Polio Eradication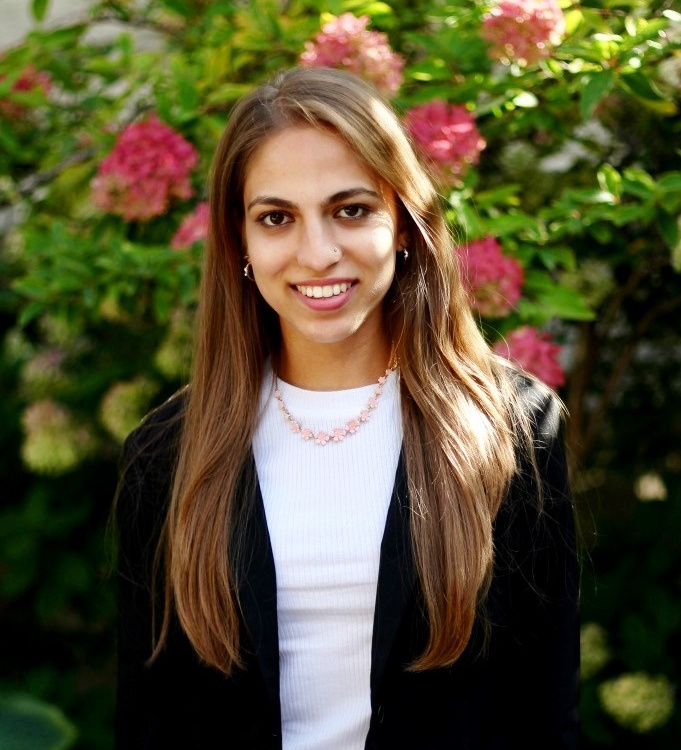 Meet Azana Hyder (MGA '21) from Team India Polio Case Study
Azana, a Master of Global Affairs student at the University of Toronto's Munk School of Global Affairs & Public Policy, was part of the Team India (2018-19) Polio Case study.

You recently started a new role as Business Development Associate with the Brookfield Institute for Innovation and Entrepreneurship. Can you tell us more about that?
In this role, I assist in securing funding opportunities for various projects across the Brookfield Institute's workstreams. The objectives of the workstreams include exploring the benefits and challenges of artificial intelligence, understanding future skill demands across Canada, ensuring an inclusive innovation economy, and fostering a competitive entrepreneurship ecosystem. My responsibilities consist of building and maintaining strategic partnerships with key stakeholders across government, community, and industry to support the execution of initiatives. My favourite part of my job is the ability to engage with multiple policy projects that each generate valuable insights to advancing actionable innovation policy in Canada.

Can you tell us about an interesting project that you're working on now?
Currently, I am working on a project that advances a framework for the implementation of a mission-oriented approach to innovation policy in Canada. This is especially important in the context of guiding Canada's COVID-19 economic recovery strategy. Designing innovation policy around targeted missions with clear timelines and well-defined objectives will be necessary to monitor progress and identify tangible results.

Additionally, with the release of Canada's 2021 Federal Budget, which outlined greater financial support for Canada's innovation economy, there are many new and exciting projects being developed at the Brookfield Institute that I look forward to sharing!

How has an organization like the Brookfield Institute pivoted during the COVID-19 pandemic? What strategies have you (personally and as an organization) adopted to be able to complete your work remotely?
The Brookfield Institute has relied on platforms, such as Slack, to stay connected during remote work. Slack provides our staff the ability to have formal channels to communicate for work-related purposes but also informal channels to remain connected by sharing random articles or anecdotal life updates. These more "casual" conversations have positively contributed to maintaining a good work culture among peers while working remotely.

How did your experience in Reach inform your career path?
My experience in Reach revealed the vast array of global challenges that are hindering our ability to reach the targets established under the SDGs. This reinforced the urgent need to create and implement new, bold, and innovative solutions, which sparked my interest in the field of innovation policy.

Additionally, my experience with Reach demonstrated the importance of interdisciplinary collaboration, which is one of the factors that drew me to the Brookfield Institute. Through a diverse set of projects and initiatives, the Brookfield Institute collaborates with experts from various walks of life including policymakers, business leaders, academia, and entrepreneurs.

What takeaway did you get through your experience as a Reach researcher that you are applying to your work now?
The lessons learned from the teamwork and feedback workshops ran by Jason Sealy have been instrumental to my work life. These workshops reinforced the importance of creating strong teamwork habits including: 1) leading organized and productive meetings by assigning designated chairs and notetakers, 2) fostering a healthy work environment that encourages regularly giving and receiving feedback, and 3) identifying each team members' greatest strengths/weaknesses in order to understand how we can best complement each other's work.

What is your fondest memory from your experience in Reach?
The fondest memory from my Reach experience is the time spent with my team, whether in the Reach lab, during fieldwork, or over a video call. From having our REB approved to conducting interviews in India, to presenting at the Reach Symposium, every milestone was special knowing that we accomplished them together. I will forever be grateful for my incredible team including the invaluable guidance from our supervisor Anita McGahan. Our team is still closely in touch and we continue to explore opportunities to share our Reach research. Most recently, our research was featured at the 2020 Canadian Conference on Global Health and published in BMJ Global Health.

What advice would you give to researchers who have mostly completed their desk research and are about to begin their interviews?
Congrats on reaching this stage – the interviews are the most exciting part of the research so enjoy them! My advice would be:
Establish a clear objective for each interview. Complete a deep dive on each interviewee to ensure that the questions are tailored to their experiences and expertise.
Keep your interview notes as clear and organized as possible as you will be relying on them to write your final report. Organize your interview notes into categories that a) confirm your knowledge, b) contradict/challenge what you know, or c) is new information that you are interested in further investigating.