News: Announcement, News
Introducing Our 2021-22 Tecnológico de Monterrey Reach Researchers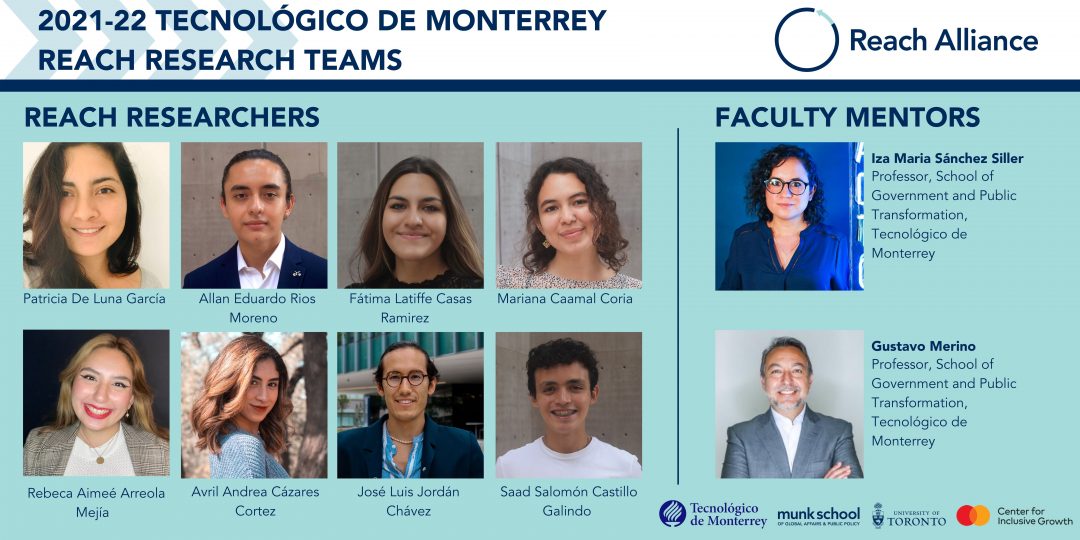 The Reach Alliance is excited to welcome a new cohort of global researchers and changemakers from Tecnológico de Monterrey.
Students from Tecnológico de Monterrey are enthusiastic and committed to developing their environment and society's welfare, and the Reach Alliance has recruited 8 of their students to conduct research. These student researchers will investigate local interventions that are reaching those hardest to reach and will produce actionable insights to accelerate the achievement of the Sustainable Development Goals.
The Reach Alliance is looking forward to working alongside this group of talented students who have a shared passion for solving global challenges and sharing their insightful research outcomes. For more information, about our 2021-22 Tecnológico de Monterrey Reach researchers, visit their profiles here.