News: News
Performance Coaching Enhances Teamwork For Better Research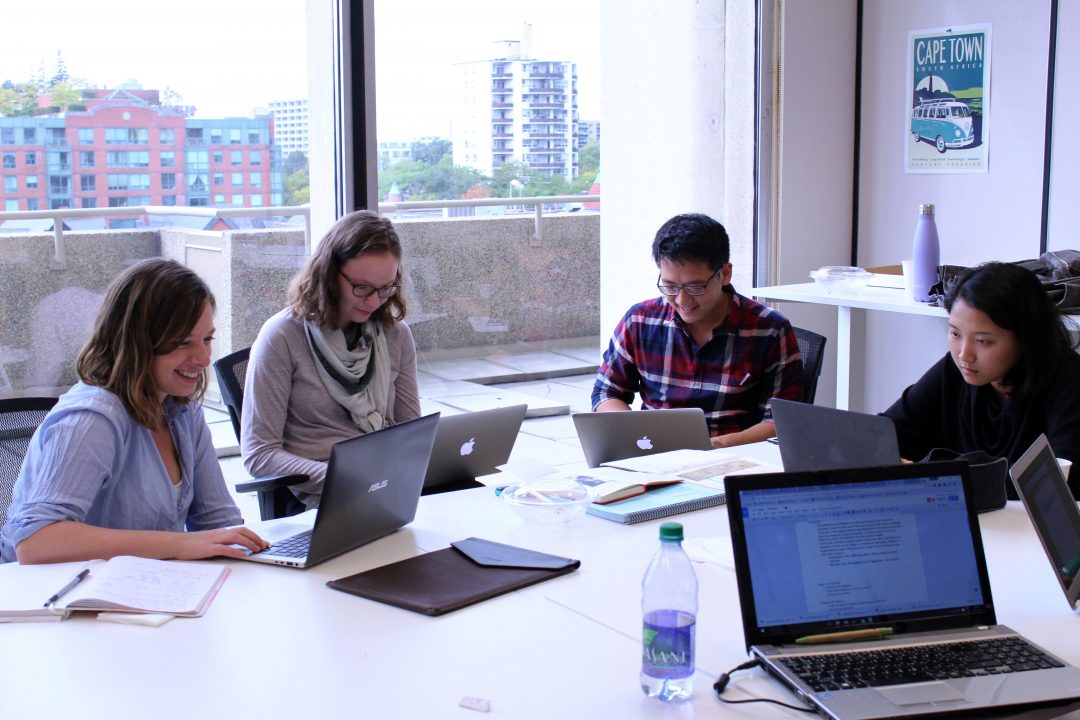 The Reach Alliance takes a unique, innovative approach to tackle some of the most urgent and challenging global problems by investigating how critical interventions reach those who are hardest to reach.
The UN Sustainable Development Goals (SDGs) seek nothing less than a total transformation of the world by 2030, and the Alliance has been inspired to focus on the hardest parts of an already monumental challenge — improving the lives of people who are living in extreme poverty, those who are geographically remote, and those who are most marginalized.
In order to advance the achievements of the SDGs and to ensure that no one is left behind, things must be done differently — shifting away from conventional methodologies to more inclusive, collaborative and cross-cutting practices.
The success of Reach Alliance research projects depends on effective, inclusive collaboration between students and faculty from diverse backgrounds, with a wide range of skills and expertise. They need to share what they know, learn from each other, and work together to produce world-class research and actionable insights on effective ways to achieve inclusive and sustainable growth.
From the outset, Reach grasped a critical insight about collaborative work: it's not enough to bring researchers together and hope for the best. The student researchers and faculty mentors who participate in the Reach program excel in their domains. But what's often overlooked is that effective teamwork is a specialized skill in its own right, one that needs to be taught, and supported every step of the way. Focusing on how teams work together — not just what they produce — is another way that Reach sets itself apart from other research initiatives and has contributed to its valuable research insights.
To get teams working effectively together, Reach engages professional performance coaches, from the firm Sealy Coaching and Performance (SCP team). SCP team coaches come from a variety of backgrounds and professional experiences: from life and leadership coaches to program managers and coordinators, even an Olympian.
As Lead Coaching Consultant Jason Sealy explains, helping researchers achieve their objectives together involves teaching foundational communication and collaboration skills, but it's more than that: "team coaching supports researchers in the creation of an environment where they feel safe to step out of their comfort zones and to implement new learnings and accelerate growth."
His colleague, Coach and Culture Strategist Vadim Levin further underscores the importance of performance coaching for Reach researchers: "truly effective teams rarely just happen on their own, there needs to be a high level of communication, clarity, and psychological safety to take risks and build trust. There needs to be quite a bit of intentionality to create a shared space that gets the most from its team members."
Reach participants find the coaching invaluable in their work. Sana Najafi, a J.D. candidate at the University of Toronto who was part of Reach's 2019-2020 cohort, says: "as a team, we gained insight on how to complement one another's work ethic and approach, enhancing our communication and transparency with each other – which became an essential tool as we transitioned to virtual fieldwork and research."
The Reach Alliance compliments performance coaching with a digital culture auditing platform called Innerlogic. This software uses real-time data to monitor team health and collaboration and allows teams to track and analyze trends. Innerlogic tracks team dynamics, helps teams to both identify and resolve problems and build on their successes. The platform is used by athletes to optimize their performance and Reach believes it can do the same for researchers.
Not only does coaching help participants achieve their objectives while with the Reach Alliance, but researchers also carry the skills they've learned with them when they move on in their academic and professional careers.
Peter Zhang, a clinical pharmacist and 2018-2019 Reach Alliance participant, reflects on the lasting value of the coaching program. "Even now, when I am leading initiatives or mentoring a group of students, I use the techniques I learned as a Reach researcher to build and develop effective teams."
Learn more about the Reach Alliance coaching experience and meet our 2021-22 coaches.