News: News
Who is at risk of being left behind in the green transition of our economies?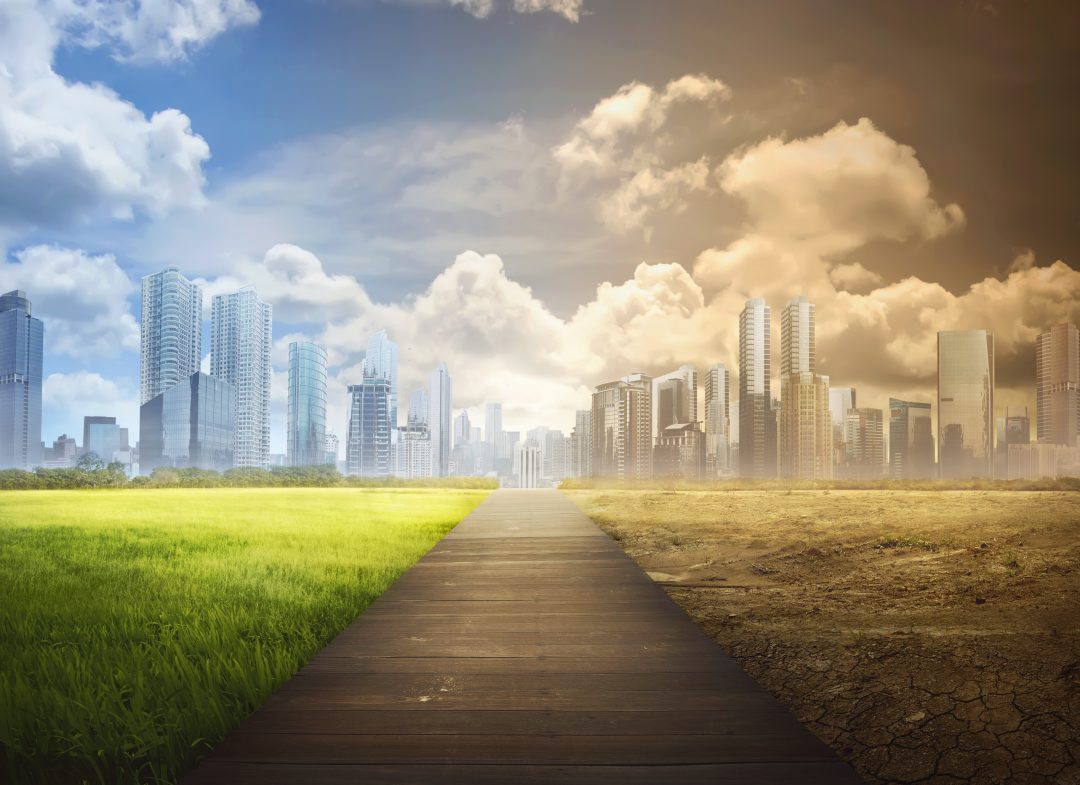 Author: Maria Medeleanu
The COVID-19 pandemic has dominated the policy agenda and focused attention on emergency responses. Meanwhile, emerging, and enduring social, political, and economic challenges have been gathering force. The Next Wave: Challenges and Opportunities for Social Policy in the Coming Decade, Canada's premiere social policy conference, produced in partnership by the Munk School of Global Affairs & Public Policy and Queen's University Policy Studies, detailed the shifts, challenges and priorities for social policy action in Canada and globally going forward. At issue was how Canada and other countries, advanced economies and developing countries alike, can address near term crises such as pandemic recovery and cost of living, while also laying the ground for structural change in their economies.
Stefano Scarpetta, Director of Employment, Labour and Social Affairs at the Organisation for Economic Co-operation and Development (OECD) discussed the near term challenges of the COVID-19 crisis and cost-of-living crisis without losing sight of ongoing structural changes in the economy — digitization and the green transition. These intersecting crises provide opportunities to put the reform of labour market policies on the agenda. This context provides a uniquely challenging landscape for policy response.
Considering structural changes in the labor market driven by technology and climate change, it is clear Canada needs a plan for inclusive economic and social growth that focuses on "labour activation policies". Such policies move from passive to active measures including improving access to life-long skills and training, effective employment support for micro-credentials, mobilization of workers, providing skilling and re-skilling for emerging digital and/or green technologies, and closing the gap on formal and informal education opportunities.
Decarbonization and Canada's Just Transition will change the jobs and skills needed by workers. As five million jobs are lost in fossil fuels, nine million are projected to become available in the clean energy sector. This shift necessitates that workers re-skill as new technologies and industries emerge. Canada needs to unlock the potential of those who are underemployed and build on our nodes of strength. Locally, it is imperative to ensure equal opportunities for all groups and not to discriminate based on ability level, age, ethnicity or gender. Opportunities for those hardest to reach within our own labour markets must be provided.
Applying these principles abroad, we must consider whether the benefits of green growth are feasible for developing countries and if they will be able to compete in the 'green race'. The key to success will be capitalizing on local strengths but not every country has to be a patent driven innovator or a technology leader. Ultimately developing countries should harness green technology in line with their own objectives and needs.
Green transformation is part of an inclusive growth strategy that brings widespread benefits and poverty alleviation. But green transformation will need to overcome the dependency of populations and exports on natural resources and exploitative land use that is coupled with greenhouse gas emissions. Finally, geographic isolation and marginalization needs to be addressed directly for the green transition to be a viable development strategy.
For instance, some countries in Africa face critical challenges in financing and investments that are exacerbated by weak policy environments. Countries need to find ways to ensure short term imperatives, e.g. urgency to boost employment and economic growth, don't trump longer term priorities like climate change and environmental issues. Ultimately, each country will take a different pathway to achieve green transition at a pace that allows for relevant capacity building while mitigating loss. Furthermore, beyond the potential benefits from technology-intensive green innovations and high-skilled green jobs, there is scope for greener activity across a broad spectrum of sectors, involving workers from a range of skill levels in informal and formal jobs. Similar to Canada, the "green transition" of the African labor market will mean making jobs better for the environment and for people.
The good news is that the green transition is gaining traction, all 54 African countries signed the Paris Agreement, and the African Union, in its Agenda 2063, prioritized growing green economies. Although there are many routes to Africa's energy future, governments will need to strategically plan and supportive regulations are required, including the implementation of laws and policy that support green development.
With the 2022 United Nations Climate Change Conference (COP27) happening now, we see important acknowledgement of the changing nature of work, the need for increased worker security and demands for women's role to be reimagined in the workforce. We're also seeing ambitions for the African continent through the new Africa Carbon Markets Initiative to harness the largely untapped potential of high-integrity carbon credits with transparent distribution of revenue to communities.
As we look forward, it is critical that we see bold agreements built and governments stepping up to deliver. The Next Wave social policy conference leaves us considering several questions: How do we shift toward sustainable and inclusive economic activity that generates high-quality jobs and helps address the challenges posed by climate change? Who is at risk of being left behind in the green transition of our economies in Canada and abroad? And how do we involve hard-to-reach communities, those who are marginalized and underemployed, to ensure inclusive green growth?