News: News
Reach-University of Melbourne Explores Mental Health Service Delivery in Rural India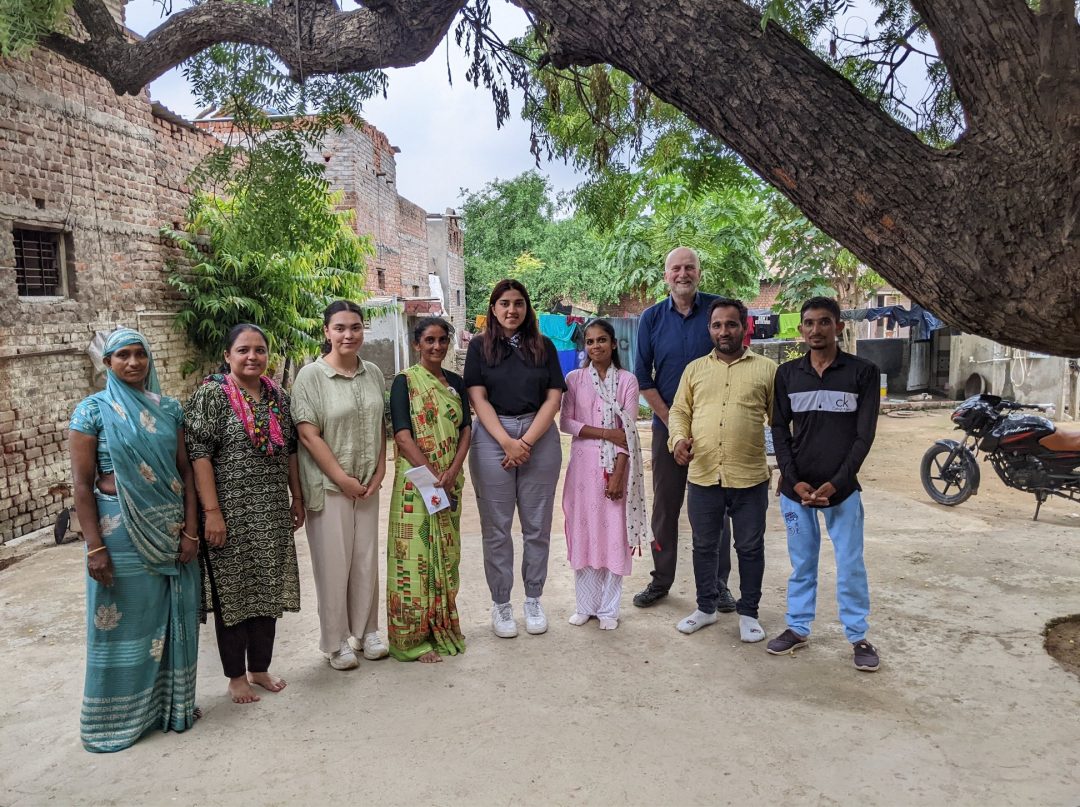 In India, some government services exist to support strong mental health, but diverse and interrelated factors can lead to experiences of distress amongst individuals, families, and communities. The Reach Alliance – University of Melbourne Team India spent one-week interviewing staff and volunteers engaged with the Atmiyata (translated as 'empathy') program, who are addressing these causes of distress and tension within their communities. Meet Team India below and hear what they have to say!
Why is your research so important?
Across the globe, experiences of anxiety and depression are on the rise. Countries with welfare programs are struggling to balance exponentially growing health services budgets with, at times, limited success in preventing distress. In India, community-led programs managed by the Centre for Mental Health Law & Policy (CMHLP) are addressing this issue amongst hardly reached populations. With a lean operating model, and recognition by the World Health Organization as one of 25 good practices for community outreach mental health services globally, the Atmiyata program has seen widespread success and growth. We interviewed a range of stakeholders, including senior executive staff, middle-management, and 30 individual champions (volunteers) to better understand challenges for growth and scaling when supporting hardly reached community members. Working with local translators, we gained a rich understanding of the complexities associated with development work, which may have implications for development and health-focused organizations working elsewhere across the globe. 
Jayden, what are some key learnings your team gained during your time engaging with stakeholders in India?
India has a complex social environment, and it was particularly important to proceed with sensitivity and compassion during our stakeholder interviews. The country's history including colonization, gender, caste and religious differences, poverty, and political allegiance all play a part in shaping perspectives on health, wellbeing, and development. Given the sensitive nature of our project partners' work, our team learnt how to invite comments and conversations with stakeholders in ways that were sensitive to local beliefs, non-judgmental, and ensured no harm. We had to remain conscious of unspoken power dynamics, be attentive to micro expressions, and apply a gentle curiosity in our work. These learnings, based on building genuine relationships, respect, sensitivity and cultural awareness, can be applied to researchers across the globe. 
Tamanna, as a commerce student, what inspired you to join the Reach Alliance and how does Reach fit into your professional and personal goals?
 I've always enjoyed stepping out of my comfort zone because it allows me to evaluate my abilities and identify areas for growth. This project provided me with the opportunity to conduct primary research for the first time; this chance to listen to peoples' stories motivated me to join the Reach Alliance. Recognizing my privilege, I am genuinely interested in gaining a deeper understanding of diverse perspectives and broadening my worldview. My passion for social impact consulting inspired me to undertake this project. I am particularly interested in consulting roles that make a positive difference for a larger group of people, especially in times of crisis and when resources are scarce. However, I initially lacked clarity on where to start and how to begin. By the end of this project, I hope to have acquired the necessary skills and built a network of talented global leaders who can guide me on this career path.  
Ashley, how does your background in legal studies shape your understanding of sustainable development and how does this inform your case study approach ?
My legal studies background has taught me how the connections between law, policy, and morality can promote justice and development, as well as how social collaboration can result in positive change. This is vital because sustainable development necessitates action based on a balance of economic, social, and environmental sustainability. My studies taught me how to gather and analyze information, as well as how to solve problems using decision-making and reasoning skills. These are the skills I used throughout our case study preparation, from initial literature review to developing our field interview guide.
Anila, as a biomedicine student, how did your research experience help support the fieldwork you conducted for your case study report?
Although my past work was primarily lab based, I found my skills to be transferable and adaptable in this new setting. By quickly grasping the local context, I could modify research questions to ensure relevance and significance for the community. My previous experience also taught me the importance of approaching each interviewee with empathy and an open mind. This helped me build rapport with interviewees which was essential to the data collection process. Having encountered unexpected situations in previous research, I was well-equipped to tackle challenges during the field trip and I embraced the dynamic field environment with enthusiasm.
Lavinia, what are you looking forward to exploring further in your case study report?
We will focus on summarizing the information and data that we collected from individual interviews and focus groups during our fieldwork in Gujarat, India. Considering the influence of the specific social determinants of mental health in India including education, employment status, income, caste and gender; we aim to contextualize our data to the specific sociocultural context in India. The main objective of our case study is to evaluate the effectiveness of Atmiyata's community-led approach to addressing mental health in 'hardly reached' populations in India.