The Reach Alliance, founded in 2015 at the University of Toronto's Munk School of Global Affairs & Public Policy, in partnership with the Mastercard Center for Inclusive Growth, was inspired by the United Nations' Sustainable Development Goals.
Reach is a student-driven, faculty-mentored research and leadership initiative examining how critical interventions and innovations reach those who are the hardest to reach: those living in extreme poverty, the geographically remote, administratively invisible and marginalized. Our research has been featured in leading outlets, and our in-depth case studies are available on the Reach website.
The Reach Alliance recruits top students – equipping the next generation of leaders, to produce actionable insights – and catalyzes impact through our institutional partners.
The Reach Alliance is a leading global network of stakeholders from across sectors committed to advancing the Sustainable Development Agenda. Together, we are uncovering the most effective ways to achieve inclusive growth and preparing a generation of leaders with the skills to make it happen.
Our program recruits student leaders across the world's best universities to investigate inventive, local solutions to pressing global challenges. The actionable insights being generated by our network are advancing an inclusive economy, one that will deliver value to all stakeholders while enabling the success of graduates, companies, communities and countries.
Our Mission
We pursue the full achievement of the SDGs by equipping and empowering the next generation of global leaders to create knowledge and inspire action on reaching the hardest to reach.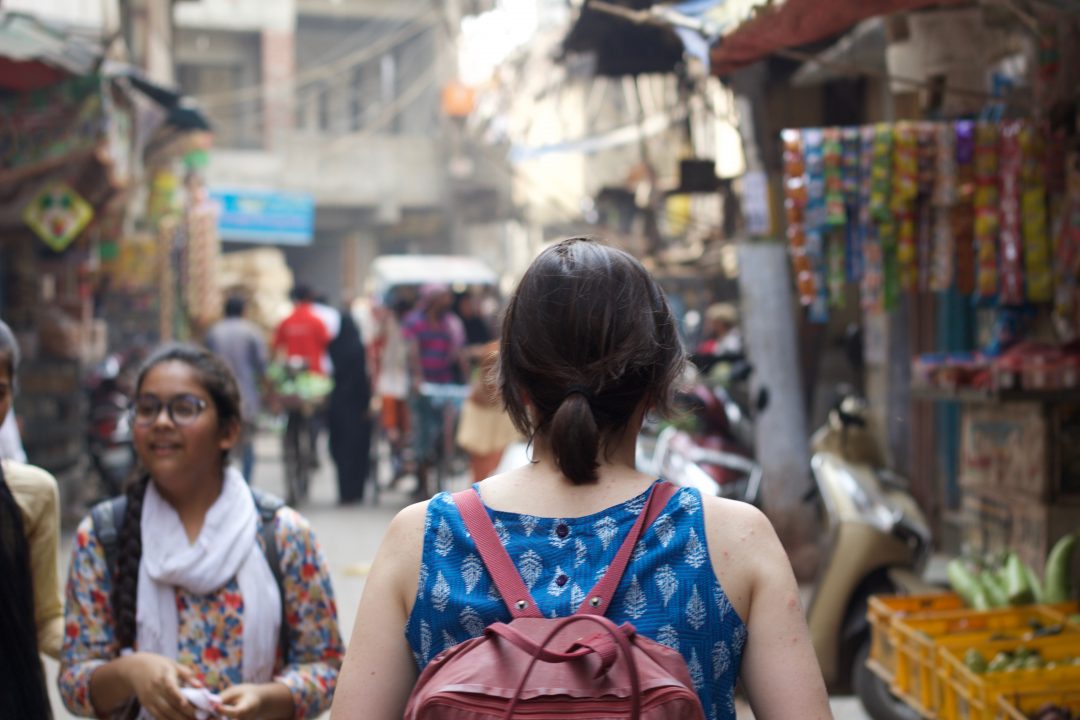 230

Students

8

Universities

40

Published Case Studies

25

Involved Countries
How does it work?
Recruitment

Students from all fields of study, at both the undergraduate and graduate levels, are recruited to the Reach Alliance.

Mentorship

Once chosen, students are mentored for 12-18 months by dedicated faculty mentors as they undertake their research.

Research Ethics

Reach researchers complete their own REB protocols (research ethics) and get required approval from ethics boards.

Primary Research

Student teams complete primary research, conducting interviews with key stakeholders involved in local project implementation.

Generate Actionable Insights

Once they complete primary research, teams produce a case study report, highlighting the findings from each project.

Knowledge Translation

The findings are published in journals, shared with practitioners and policymakers and presented at the annual Reach Symposium.

Professional Skills Development

Student research is complemented by a comprehensive skills development series delivered by field experts. These include workshops on quantitative research, qualitative research, research methods, research ethics and field-interview practices.

Performance Coaching

Throughout the year, each team also receives professional performance coaching from a qualified Coach & Culture Strategist.

Alumni Network

Not only does the Reach Alliance produce world-class research, it also cultivates a new group of global problem-solvers and purpose-driven leaders.

Collaboration

Working hand-in-hand with the private sector, governments, NGOs, and academics, the Reach Alliance brings new insights, tools, and a new generation of leaders to the fore.
Why focus on Reach?
Answers to Questions
How do you deliver vaccines to children living in a slum?
How do nomadic herders access renewable and reliable energy?
How can urban refugees access cash assistance?
The Reach Alliance is inspired by the United Nations' call to eliminate global poverty by 2030 as part of a set of Sustainable Development Goals intended to transform our world.
More than 700 million people, roughly 10% of the world's population, live in extreme poverty today. When poor families and communities can improve their well-being and unleash their potential, economic growth accelerates and everyone benefits.
The Reach Alliance understands that to pursue the full achievement of the SDGs, policy and programmatic approaches must change. Bold innovation and collaboration across all sectors is essential for success.
Reach provides answers to questions like these through its research into programs that have successfully harnessed the power of innovation and technology and are delivering services to the most marginalized populations. By publishing annual case studies, the Reach Alliance produces actionable development intelligence for partners. Governments, NGOs, international organizations and the private sector can use these findings to scale or replicate programs and enhance global impact.
How is the research used?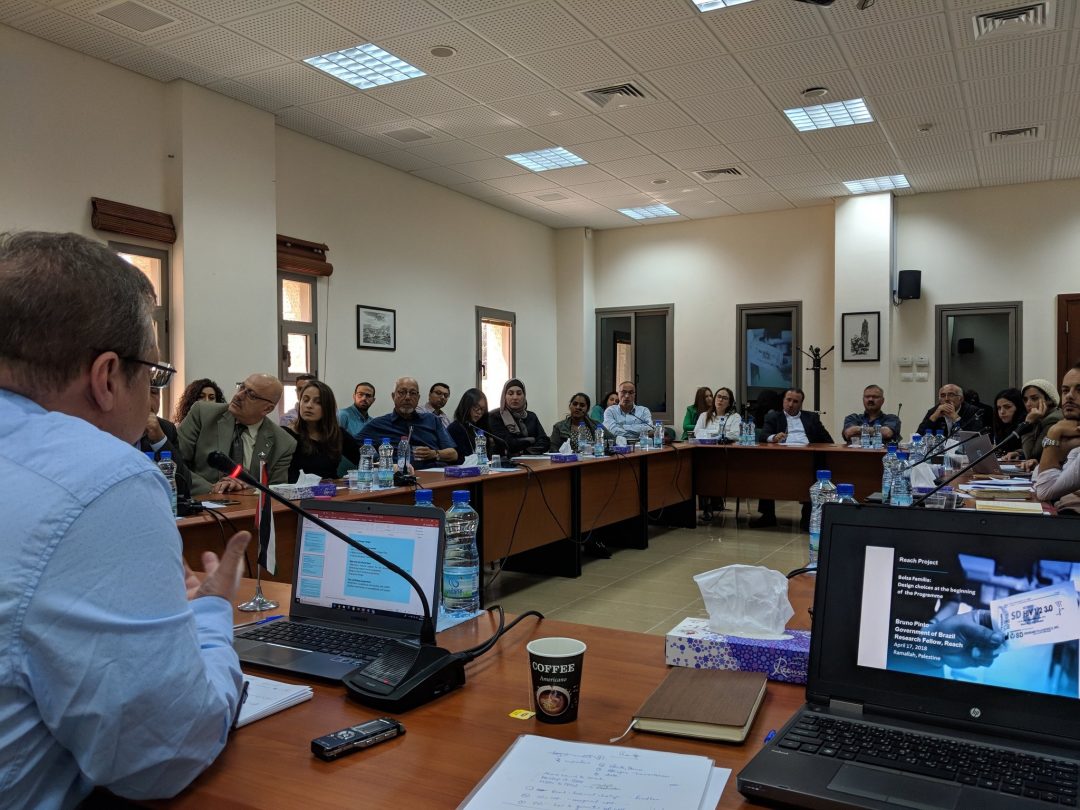 Research teams have shared lessons and insights with policymakers and practitioners. Research findings have been published in prestigious journals, including the Bulletin of the WHO, the BMJ Global Health and Health Systems and Reform, and been covered in media outlets such as the Globe & Mail.
Findings have been used to inform global development discussions among academics, policymakers and development experts.
Each case study digs into what's working and why in a specific context. They take into account the political, cultural and social contexts in each country and provide an in-depth look at the barriers, costs and solutions to reaching the hardest to reach through innovative program delivery.
Through its unique student-led research model, the Reach Alliance will accelerate global efforts to ensure that no one is left behind.
How does Reach equip the next generation of global leaders?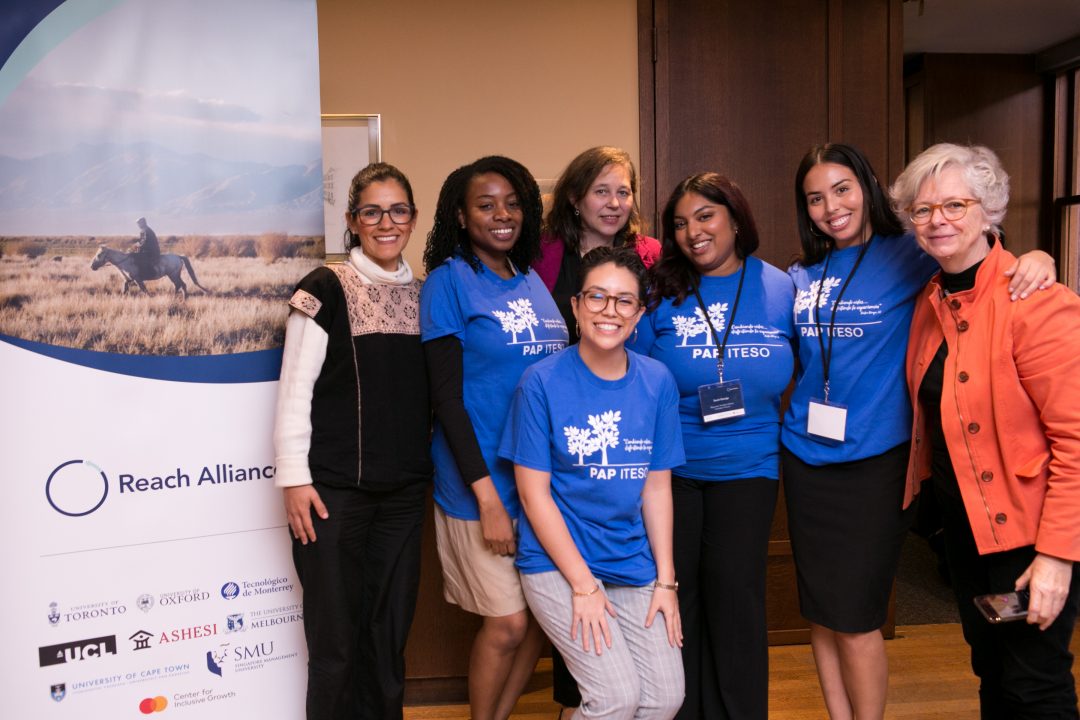 A unique learning opportunity
Work in interdisciplinary teams on case studies and are mentored by a dedicated faculty member. Conduct extensive primary and secondary research, and receive in-depth training and coaching to foster purpose-driven moral leadership that will accelerate capacity to tackle the world's most pressing challenges. The Reach program is highly competitive. Undergraduate and graduate students from across all fields of study compete for a small number of positions each year.
Selecting case studies
Successful applicants are first tasked with identifying highly innovative interventions that have demonstrated success in reaching hard to reach populations. Pitch sessions are held where students make the case for why the Reach program should study that particular intervention. Eventually, several case studies are selected for investigation, research teams are formed, and faculty mentors are designated. Reach research teams are unique due to their interdisciplinary and collaborative nature. This diversity of perspectives brings different lenses to the research process. Students learn from their peers and the experience prepares them for future collaboration in the workplace.
The research process
Research teams conduct intensive secondary research for their case studies. As part of the Reach curriculum, students also receive specialized training from experts. Before beginning field research, students prepare, submit and receive Research and Ethics Board approval, which allows them to conduct interviews and publish their findings later on. Teams typically travel to the field to study their case and see first-hand how programs are successfully reaching the hardest to reach populations by conducting interviews with key stakeholders. Upon returning from the field, teams write case study reports for publication. Findings are presented at the annual Reach Symposium.