News: Alumni
Meet Peter Zhang of Team India 2018-19: Polio Eradication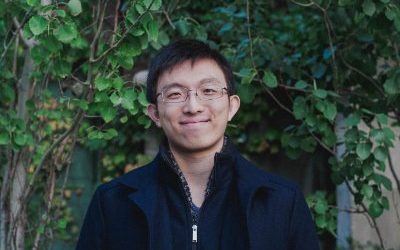 What inspired you to pursue dual degrees in business and pharmacy and what are you planning to do after you graduate?
I have always been passionate about healthcare, and making clinical and research contributions within pharmacy have been immensely rewarding. However, I also think that the future of healthcare is increasingly interdisciplinary, so I hoped that by developing a unique set of expertise, I would be well-prepared to bring innovative clinical products into the market. Currently, I'm interested in pursuing leadership roles within the pharmaceutical or the healthcare strategy industry.

How has your experience in Reach informed your future plans?
As part of Reach I was exposed to lots of big ideas! The people I worked with and received mentorship from have really inspired me with the confidence in my professional ambitions.

Can you tell us about an interesting project that you're working on now?
This summer I teamed up with medical and health professional students to 3D print face shields to supply frontline workers with personal protective equipment as a shortage emerged during the COVID-19 pandemic. Currently, I'm working on co-authoring a peer-reviewed journal article about the technical lessons we learned throughout that process in 3D printing and sanitization processes to help guide future initiatives in this effort.

What takeaway did you get through your experience as a Reach researcher that you are applying to your work/studies now?
One thing I took away from the experience was learning how to develop a team! Our performance coach, Jason, helped guide my team as we progressed with our project and the lessons we learned from him stayed with us even afterwards. Even now, when I am leading initiatives or mentoring a group of students, I use the techniques I learned as a Reach researcher to build and develop effective teams.

What is your fondest memory from your experience in the Reach program?
It was definitely at the Reach Symposium where we were able to meet so many of the alumni, experts, and industry leaders that supported our projects. I distinctly remember bonding with my team as we listened to the stories of a former Canadian Ambassador and how struck we were of his diplomatic experiences abroad. It really opened our eyes to a really unique different perspective!

What advice would you give to researchers who have recently begun their desk research and are soon to submit their REB application?
Don't be afraid to reach out to your mentors! They are there for you when you get stuck, so it's always important to keep them in the loop.