News: News
Reach and ITESO Turn to Mexican Family Business in 2022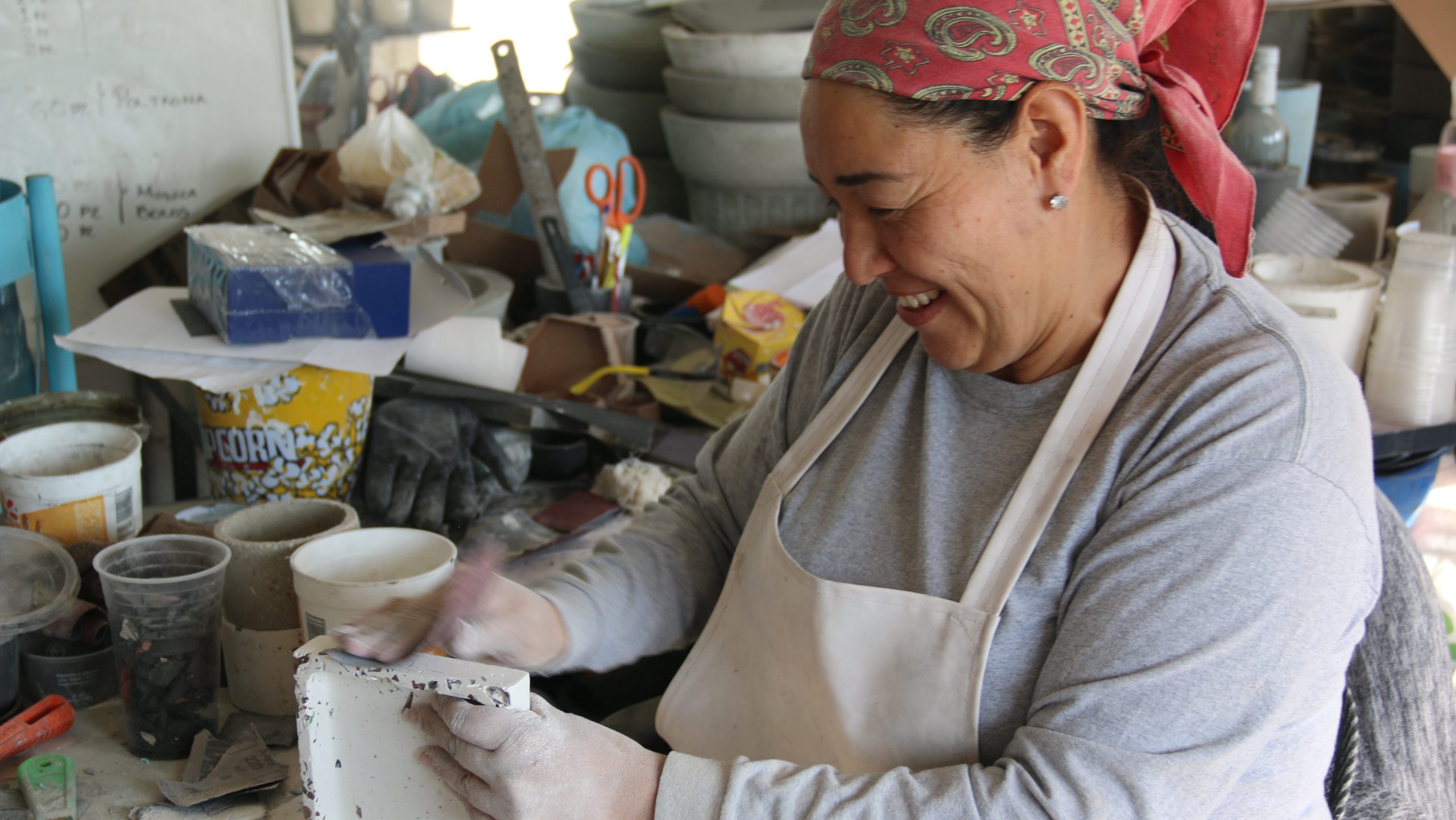 The Reach Alliance only launched its partnership with ITESO, the Jesuit University of Guadalajara in 2019, but joint research teams have already delivered four detailed case studies full of actionable insights on connecting with populations living and working in conditions of vulnerability in Mexico. It's an extraordinarily successful collaboration between students and faculty at ITESO and the University of Toronto, one which will continue to grow in 2022.
The ITESO-Reach partnership demonstrates the power of global collaboration through research and knowledge mobilization, in pursuit of the Reach Alliance's mission to contribute to the full achievement of the United Nations' Sustainable Development Goals (SDGs) by 2030.
Student researchers have examined ITESO University's Professional Application Projects (PAPs) that address marginalized populations both in the city of Guadalajara and in other parts of Jalisco state. The case studies they've produced so far have looked at a food bank that serves more than 15,000 families, digital upskilling programs for marginalized and at-risk youth at a collaborative workspace in a conflict affected neighbourhood, and a state-wide network that fosters women's economic empowerment.
Regardless of what Reach Alliance research teams decide to investigate, the inclusive, innovative approach to research remains the same. Reach brings together students from different backgrounds and disciplines and connects them with experienced academics to produce world-class research that offers practical solutions to real-world problems.
In the case of the ITESO partnership, that collaboration is centered on faculty mentors like Professors Andrea Mónica Fellner Grassman de Dávalos, Rebeca Acevez Muñoz, Gregorio Leal Martínez and Nora Maria Samayoa Aguilar, experts in community development in Mexico. This fall, these four ITESO professors joined the University of Toronto's Associate Professor of Global Health Erica Di Ruggiero in welcoming a new cohort of students.
This time, the student research team—comprising of U of T and ITESO students— will be studying how family business models contribute to business sustainability practices, and how they strengthen the market position of local artisanal businesses. They'll be comparing the experiences of four local businesses in Tequila, a town not far from Guadalajara.
Andrea Caceres, an Honours Bachelor of Arts student specializing in Human Geography and Diasporas and Transnational Studies at the University of Toronto's Faculty of Arts and Science, is one of the student researchers who will be working on this case study. Caceres says she's looking forward to learning from a diverse array of partners, peers, and mentors, as well as "the unique opportunity to reconnect with my Mexican roots and create a genuine impact on the development of small artisanal businesses in Tequila."
Working alongside Caceres, Ximena Valverde, an Integral Design student at ITESO, is eager to learn from the family businesses in Tequila, Jalisco and collaborate with her U of T student counterparts. "Collaborating with global students in these projects is an excellent approach since they can contribute a culturally diverse point of view, which will enrich the work that ITESO students and the communities are doing," says Valverde.
ITESO and the Reach Alliance are excited to see what this new research will yield, and how it will inform policies and actions to advance the achievement of the SDGs. For ITESO faculty, the Reach collaboration presents an opportunity to continue building on their commitment to serving the local population.
"We've been working for a long time with these communities," says Professor Gregorio Leal Martínez of ITESO. "The contributions made by Reach students give us a new line of work to deepen the study and analysis of the problems in which it seeks to collaborate and impact as a university."
The Reach Alliance is equally enthusiastic about the ongoing collaboration. "We are thrilled to be working with ITESO for a third year," says Reach Alliance Executive Director Marin MacLeod. "This partnership has a profound impact on the student experience at both institutions."
Alumni of the ITESO-Reach collaboration have gone on to careers where they work directly on achieving the SDGs, tangible evidence of the impact this partnership is having on the achievement of the SDGs and accelerating the development of a new generation of global leaders.
The Reach Alliance is a partnership between the Munk School of Global Affairs & Public Policy and the Mastercard Center for Inclusive Growth.