News: Announcement, News
Calling all U of T student innovators! Are you up for a global challenge?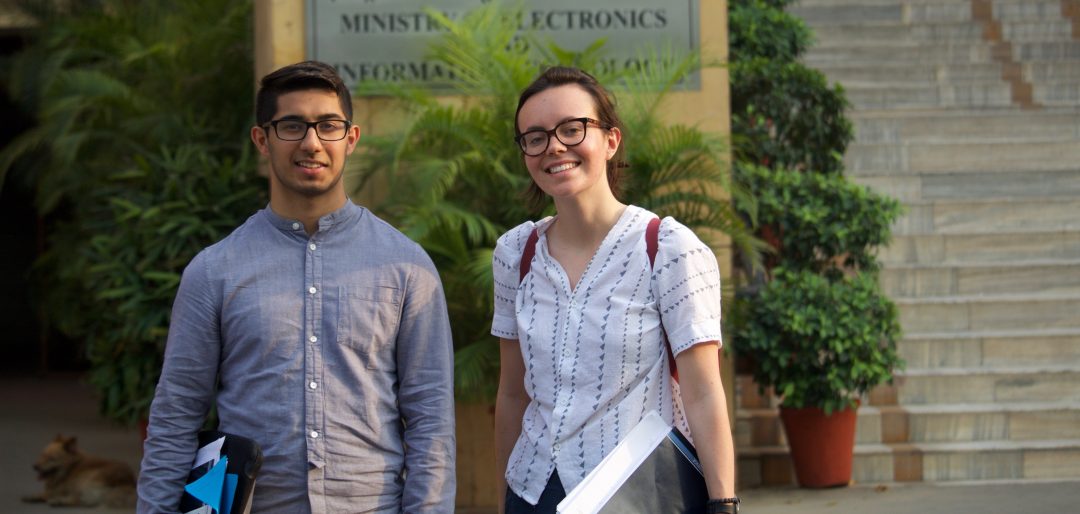 Some co-curricular activities are a line on your resumé. Others can be a life-changing opportunity to tackle the world's most challenging problems and launch a dynamic career.
Becoming a researcher with the Reach Alliance falls firmly into the latter category — and we're recruiting the next cohort of student researchers for the 2022-23 academic year.
Since 2015, the Reach Alliance has recruited 151 students across four universities (University of Toronto, University of Oxford, Tecnológico de Monterrey, University College London) to conduct primary research and publish case studies on a range of important topics around the globe. From studying renewable energy access in Mongolia to vaccine delivery to rural populations in India and Rwanda, our researchers have advanced academic discourse and generated actionable insights on how solutions are delivered to populations around the world.
Inspired by the United Nations' call to eliminate global poverty by 2030 as part of a set of Sustainable Development Goals (SDGs), Reach's mission is to pursue the full achievement of the SDGs by equipping and empowering the next generation of global leaders to create knowledge and inspire action on reaching the hardest to reach.
While traditional research is often directed and coordinated by faculty members, Reach employs a student-led, faculty-mentored approach. Our innovative model has attracted partners around the globe, with inaugural Reach research teams at the University of Oxford and Tecnológico de Monterrey.
"The faculty mentors and team coaches are invaluable to the Reach process. They go above and beyond to ensure student researchers have the tools and skills necessary to be successful in research and as future leaders," says Olivia Kuhlmann, 2021-22 U of T Reach researcher. "They allow the students to drive the process, acting as navigators to ensure that students get the most value out of the experience and are able to create actionable insights for relevant stakeholders."
Through the Reach Alliance Equity, Diversity and Inclusion (ED&I) charter, we're committed to recruiting researchers from a diverse range of backgrounds. Our research teams blend several academic approaches to foster innovation and collaboration. Each year, Reach researchers come together from a variety of faculties, such as engineering, business, law, global affairs & public policy, public health, medicine, social sciences, and more.
"Being a Reach researcher is so much more than doing research (as great as that is!) – throughout my time at Reach, I always felt like there were opportunities for me to engage with other researchers and faculty, to participate in exciting and practical workshops, and to explore my professional aspirations through one-on-one coaching," says Jonathan Blumenthal, 2020-21 U of T Reach researcher.
Applications are being accepted from undergraduate and graduate students, from University of Toronto Mississauga, University of Toronto Scarborough and University of Toronto St George, who will be enrolled during the 2023-24 academic year. Applications will be accepted on a rolling basis from December 12 to February 12, 2023.
"Not only are we looking for students who can bring a unique perspective, but we're looking for those with a passion for tackling global issues," says Marin MacLeod, Reach Alliance Executive Director. "Many of our alumni use insights garnered from their experiences with Reach to launch a career at prominent global institutions like the Mastercard Center for Inclusive Growth, McKinsey, Global Affairs Canada, Grand Challenges Canada, and the United Nations."
"As a Reach Alliance researcher, we consider your professional growth an integral component of our collective success. Not only will you join a growing global network, but you'll have access to our world-class professional development workshops and seminars," continues MacLeod.
Reach provides performance coaching to not only ensure the success of student teams but equip researchers with essential skills to serve you well into your career.
"The Reach Alliance has been the single most important experience in my growth as a behavioural data analyst working in the private sector," says Kouroush Houshmand, a Senior Data Analyst at McKinsey & Company, who travelled to South Africa as a Reach researcher in 2016. "There are few opportunities like Reach where young academics are entrusted to participate in the full breadth of the research process —from instrument design to field preparation to report writing for technical and non-technical audiences."
Are you interested in applying? Join our application workshop on January 26, 2023, 4-5pm ET to learn more about the initiative and our application process. Register here!