News: Announcement, News
University College London and University of Oxford students investigate how to reach the hardest to reach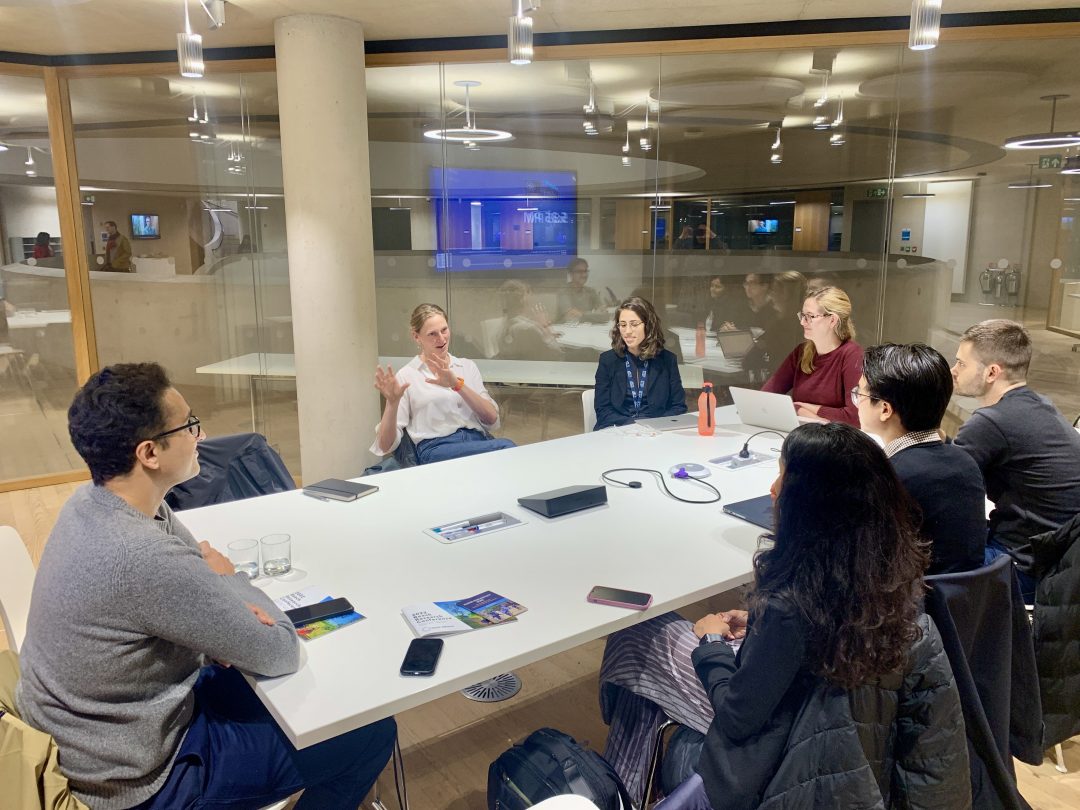 As we enter the new year, the Reach Alliance is thrilled to continue fostering our partnerships with UK based institutions University College London (UCL) and the University of Oxford, and showcasing the actionable research insights that will inform practitioners and policymakers – accelerating achievement of the Sustainable Development Goals.
This is echoed by one of our new faculty mentors Monica Lakhanpaul, Professor of Integrated Community Child Health at Great Ormond Street Institute of Child Health who attended the 2022 Reach Research Conference hosted at the University of Toronto.
"The Conference made me realize that so much resonates between us all. We are all here because we want to make a difference and we are willing to come together to share knowledge and think about how we can create plans and projects as a global network."
Last year, Kate Roll, Assistant Professor in Innovation, Development and Purpose at UCL and Dr Sara Hillman from UCL Population Health Sciences mentored UCL students Tiffany Kwok, Deveney Bazinet, Poppy Pierce, Catherine Cooke and Haleema Adil who published their case study report on the UK's hostile immigration policies harm maternal health.
"During my Reach experience, I had the opportunity to see just how crucial interaction with policy makers and healthcare professionals is to ensure we are delivering the best care possible to all service users. It is important for us to take an interdisciplinary and nuanced approach that brings together organizations, communities and service providers so that they aren't working as isolated entities but rather working alongside each other to deliver the best care, support and outcomes they can for vulnerable groups," says Haleema Adil, Medical student at UCL.
This year, UCL students Laura Piana Lemos, Laura Herren, Francesca Lanzarotti and Savo Noori are working on a case study aimed at identifying institutional and social barriers that affect women's access to care in Nepal. We are also excited to have James Grant, Lorenzo Dall'Omo, Anna Pearl Johnson and Safaa Yaseen investigating the importance of play for children living in temporary accommodation with limited resources in the UK alongside Professor Monica Lakhanpaul, Professor Priti Parikh and Dr Celine Lewis.
Students at the University of Oxford's Blavatnik School of Government and Saïd Business School, Swathi Attavar, Laísa Lima, Kouta Ohyama, Hannah Debacker and Avinash Kothuri are also currently working on a case study with India-based partner Samagra Governance examining the quality of education services for public school children in India.
"As an MBA student, I'm excited to work with the team to bridge implementation gaps using my skills in operations and strategy. I'm looking forward to diving deep into the challenges our case study partners face and making concrete and actionable recommendations," says Hannah DeBacker, Reach researcher.
University of Oxford Associate Professor of Government and Public Policy at the Blavatnik School Maya Tudor also highlights the benefits of joining the Alliance and its impact.
"There are extraordinary insights possible through our Reach Alliance and University of Oxford partnership. Becoming a faculty mentor was a draw because it was an opportunity for impact by taking what we were seeing, really distilling it and then broadcasting it to policy makers," she says.
To date, the Reach Alliance's UK partner institutions have published two case study reports and there are three projects currently underway.  There are fourteen Reach alumni and thirteen student researchers  preparing to embark on their Reach research journey from UCL and Oxford.  
Through these institutional partners, the Reach Alliance will expand the scope and depth of research into some of the world's most pressing and complex development issues and foster the next generation of global leaders.
Visit our website to learn more about their newly published and active research case studies: reachalliance.org