News: News
The Art and Science of Bridging Research into Policy and Practice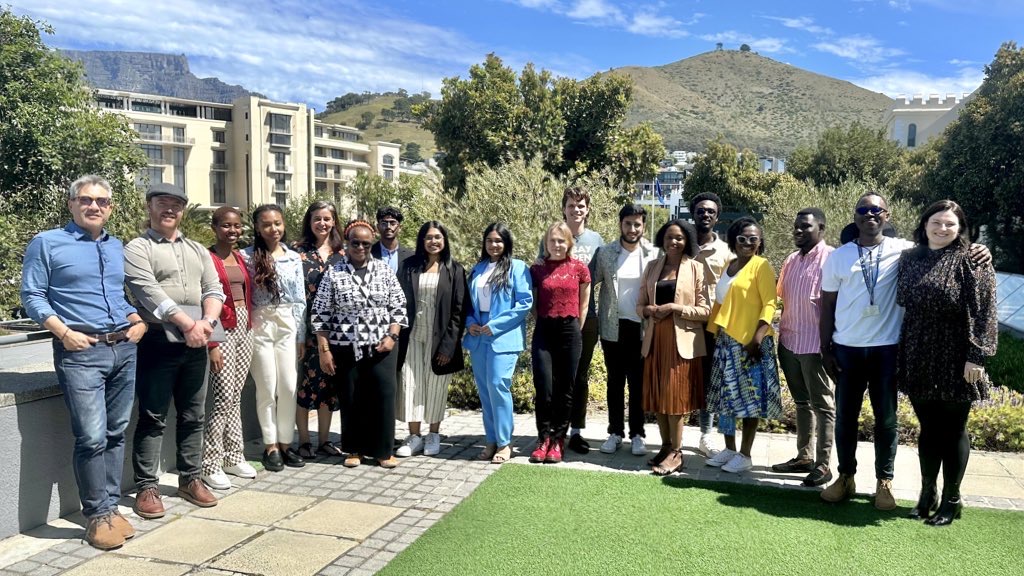 Translating research into policy and practice is complex but vital as we work towards the achievement of the United Nations' Sustainable Development Goals. That is why the Reach Alliance fosters an exceptional and diverse network of partners around the world with experience and expertise bridging the research to policy gap. Reach's research communication strategy continuously evolves to reflect best practices and to include contributions from our various regional partners. Earlier this month, the University of Cape Town hosted the Reach Alliance Convening with Ashesi University and the Reach Alliance Home Base team.
"Convening in Cape Town alongside UCT researchers allowed for a valuable exchange of thoughts and knowledge where each person incorporated their unique perspectives and experiences gleaned from various presentations," said Jochebed Basil, Reach researcher, Ashesi University.
Attendees participated in skills development workshops, research presentations, and a panel discussion where University of Cape Town faculty mentors Tracey Naledi and Solange Rosa presented, alongside Ashesi University faculty mentor Sena Agbodjah and University of Toronto faculty mentor Joseph Wong on research to policy and practice. When research effectively bridges into policy and practice, the impact on society can be profound. It can lead to better health outcomes, more equitable social policies, and a more sustainable environment. However, it is imperative to promote ethical knowledge production involving not only the collection of data but also the consideration of the methodologies employed and their potential impact on communities and society at large. Prioritizing diverse ways of knowing acknowledges that knowledge is not a one-size-fits-all concept and underscores the importance of embracing multiple perspectives and local wisdom.
Each of our eight university partners that form Reach's Academic Consortium contributes critical case study research about people and populations that are being left behind. During the recent convening, student researchers from the University of Cape Town and Ashesi University delved deeper into their case study research focused on local issues including Fighting No Bed Syndrome in Ghana's Hospitals, Social Franchising as a Model to Improve Access to Healthcare in South Africa, and Accessing Maternal Healthcare Services for Women Who are Unhoused in Cape Town.
"The insights from our study can be invaluable for local healthcare authorities, NGOs, and advocacy groups seeking to improve healthcare access for this specific group. I believe these findings can inform policies, programs, and research efforts that directly benefit unhoused women in need of maternal healthcare support for a more equitable world where everyone has access to the care they need whenever, wherever", shared Yvan Zolo, Reach researcher, University of Cape Town.
Knowledge translation plays a pivotal role when bridging research into policy and practice, as it serves as the link that connects the world of academic research with real-world decision-making and action.
Our global community left the Reach Alliance Convening in Cape Town, South Africa with fresh insights and a renewed commitment to turn our collective rhetoric into impactful actions. We are excited to continue these important conversations at the 2023 Mexico Reach Research Conference in November where all eight university partners will be together for the first time!